Yesterday i recieved more parts for Pers Kreidler, a new crankshaft from Top Racing, engine gasket  and some shims.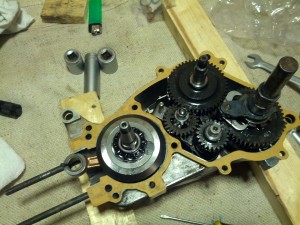 I've uploaded alot of pictures in the other album here: https://12v.dk/pers-kreidler-tm-1972/?pageid=50&nggpage=2
I've made some comments on some of the pictures, be sure to look for them at the bottom while browsing the photo gallery.
The Kreidler will soon be on the road again, can't wait to get the first test drive, this bike is really something special!