Back again with a new Small Pistons video!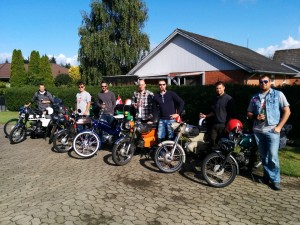 Early August we went on our annual moped holiday, four days in southern Denmark and Funen. We found some great routes and perfect shelters to sleep in every night. The weather was great, except the last day on our way home.
Sadly our friend Henrik had to go back after one day, his newly bored cylinder started to rattle a lot! Other than that we only had some minor breakdowns. Ripped cables, loosened sprocket nut, some ignition point adjustments and only a single flat tyre!