This year our trip was planned early. Due to travel restrictions, nearly all shelters where pre-booked already in february. So we had to find a date quick and make some reservations. But to no complaint, the weather changed to dry and hot just as we started our trip.
We drove along the german border to Als, where we took the ferry to Fyn. Took the southern bike route and back to the westcoast inland. From there over to Jylland again and back home. The weather really had a great impact on our mood, but the routes where amazing too.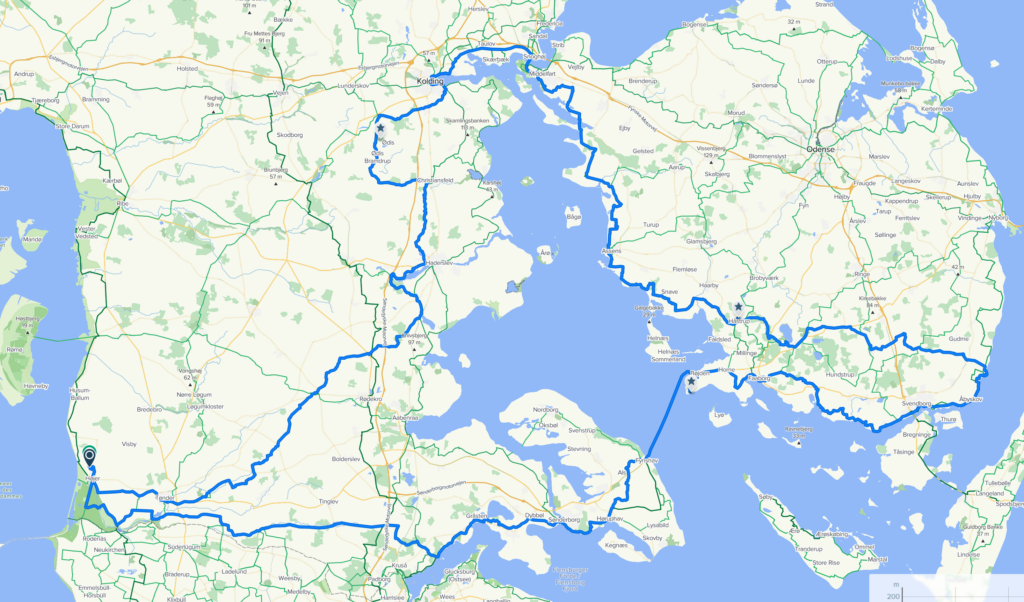 We had some new members with us, with partly unrestored mopeds. They where the cause of many repair stops, broken clutches, ignition problems and loose exhausts. But that just adds some fun to the trip.
Enjoy some pictures below, a video will come shotly after.