Yet another moped speed calculator, specifically for Piaggio/Vespa/Gilera belt driven mopeds, like the Ciao, Bravo, Si etc.
My own testings show pretty accurate results, you typically need to input a little higher tyre size, because the rim size isn't measured at the furthest point of the outer edge. Cross check with the tyre circumference. The pulley diameters should be measured on the outside of the belt, so wrap one around your pulleys and measure the diameter with a caliper. In some pulleys the belt sits lower than the outer diameter.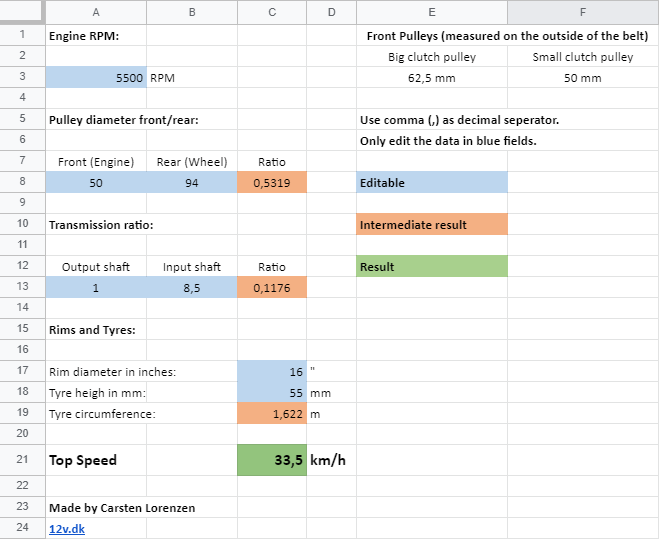 You need MS Excel, OpenOffice, LibreOffice, GDocs or similar to open the file.