I've made a video where i show the steps to make a Vespa moped go faster. It's a Vespa Si engine from my friend Kim, it came with a Athena 43 mm cylinder kit, but the engine case was not adjusted for this cylinder.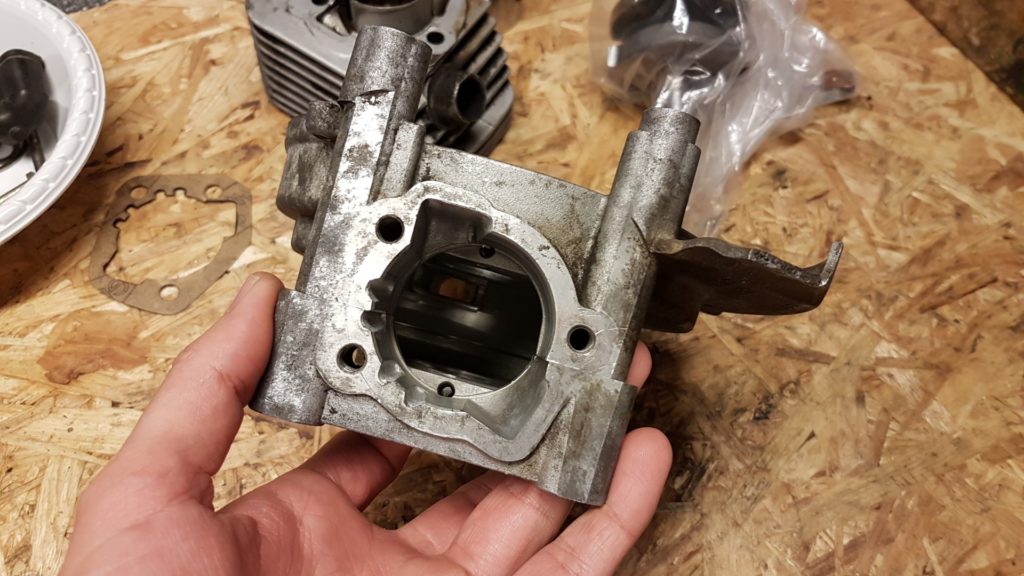 I'll show you how to enlarge the intake for a 13 mm Dellorto SHA, adjust the transfer and boost ports and adjust the inlet timing on the crankshaft. Watch the video on Youtube here:
Helpful software can be found here: Jaap's Puch Calculator (let me know when the link is dead).
Attached is a degreewheel you can print and use, it's made in 300DPI so the size is correct when you print it. It's 100 mm outside, cut the inside at 77 mm from center and it fits your Piaggio engine. Click on the image for the full size.