Kim has been riding his beautiful Gilera 50 Touring for some years. The old 4-speed engine was a bit oil thirsty, so we planned an engine overhaul. But Kim had a surprise for me, a rare 5-speed engine imported from Italy.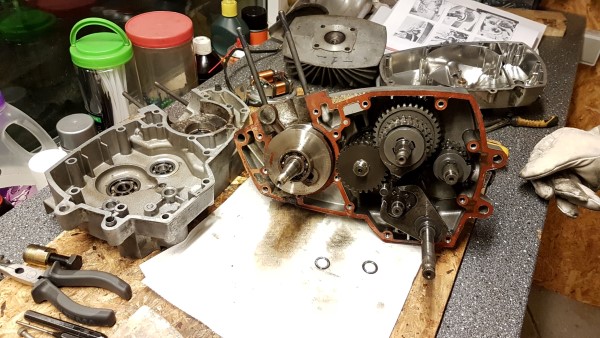 The engine was in an impressive condition, the left crankshaft bearing had rust damage, we changed all bearings, gaskets and seals. The engine is like new, drives and shifts like a dream.
Short video of Kims first ride, i hope to make a better onboard video someday.

More pictures from the restoration are found in the gallery below, remember to check for image comments.