A new moped in my collection, again a friend that had bought more than he could handle. I can't get enough of these Piaggio mopeds, so i had to buy it.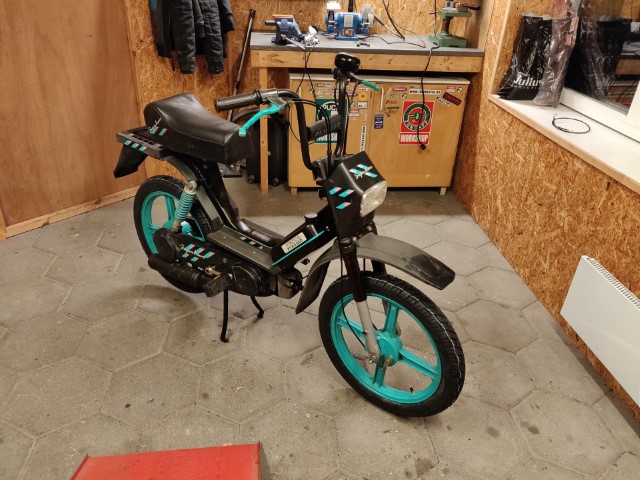 It had a broken subframe and gear reduction, other than that only minor repairs and maintenance.
The engine got my standard treatment, DR 43 mm, SHA 13 mm and adjusted case and crankshaft.
Lots of pictures and comments in the picture gallery.
Engine:
Frame: