My friend Lauge and I recorded some video while we took a ride on our bikes.
🙂
I sold my DT 125 to a friend, and changed my FZ6 to this Husqvarna WR 250 from 2000. It's a 250 cc two-stroke single cylinder enduro bike. Some say it has about 50 HP, all i know is that it's pretty fast 🙂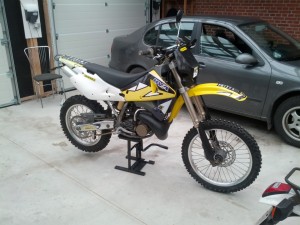 It has some small flaws that i'm fixing at the moment, but in general it's in good condition.
Check the gallery for more info: