Per is back again with a new moped. He came in for a quick tune-up but stayed for an engine rebuild. The moped was sold as completely restored, but it didn't run well at all. No power and after several hundred meters a top speed of 25 km/h.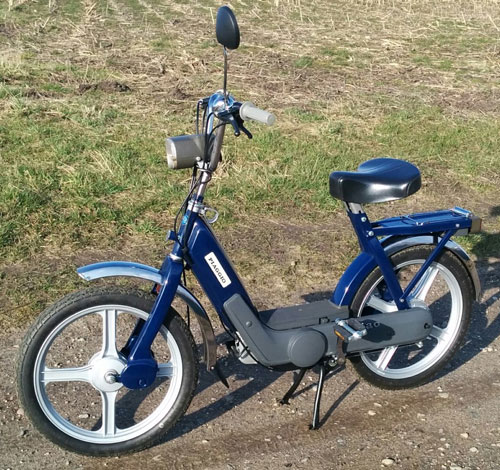 When we checked the ignition, we found that the crankshaft had several mm axial play:
The engine had to be split, luckily that's a quick job on a Ciao. Someone had ground the crankshaft down to easier slide into the bearings. We ordered a new one, and a few performance parts.
We removed the restriction from the inlet and drilled the carburettor up to 10 mm. We mounted a DR 38,4 mm cylinder, Mazzucchelli race crank and a Giannelli exhaust. Rides very nice with lots of power. Per is running a short gear ratio, so it climbs hills effortlessly.
A few build pics: