Next Vespa Bravo upgrade, a Polini Speed Engine. A very nice engine case with enlarged intake and bored to accept 46 mm cylinder kits. Nothing you can't achieve on a stock engine case, but i got it for a good price from my friend Nikolaj.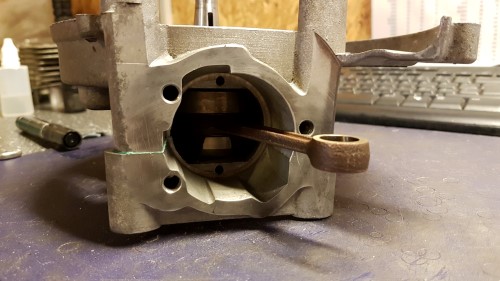 I bought a special intake manifold from Italy, made for a 15-16 mm SHA instead of the normal Piaggio SHA 13 mm carburetor.
I mounted the engine with a used original crankshaft, new bearings and seals. The intake opens 130° before TDC and closes again 51° after TDC, giving me a total duration of 181°. Good for many of the cylinders that are out there. I'm not sure what cylinder i will use, maybe a Polini 46 mm. After all, it's made for this engine case.
Stay tuned for future updates!